2021-Hot Bed Press Print Exchange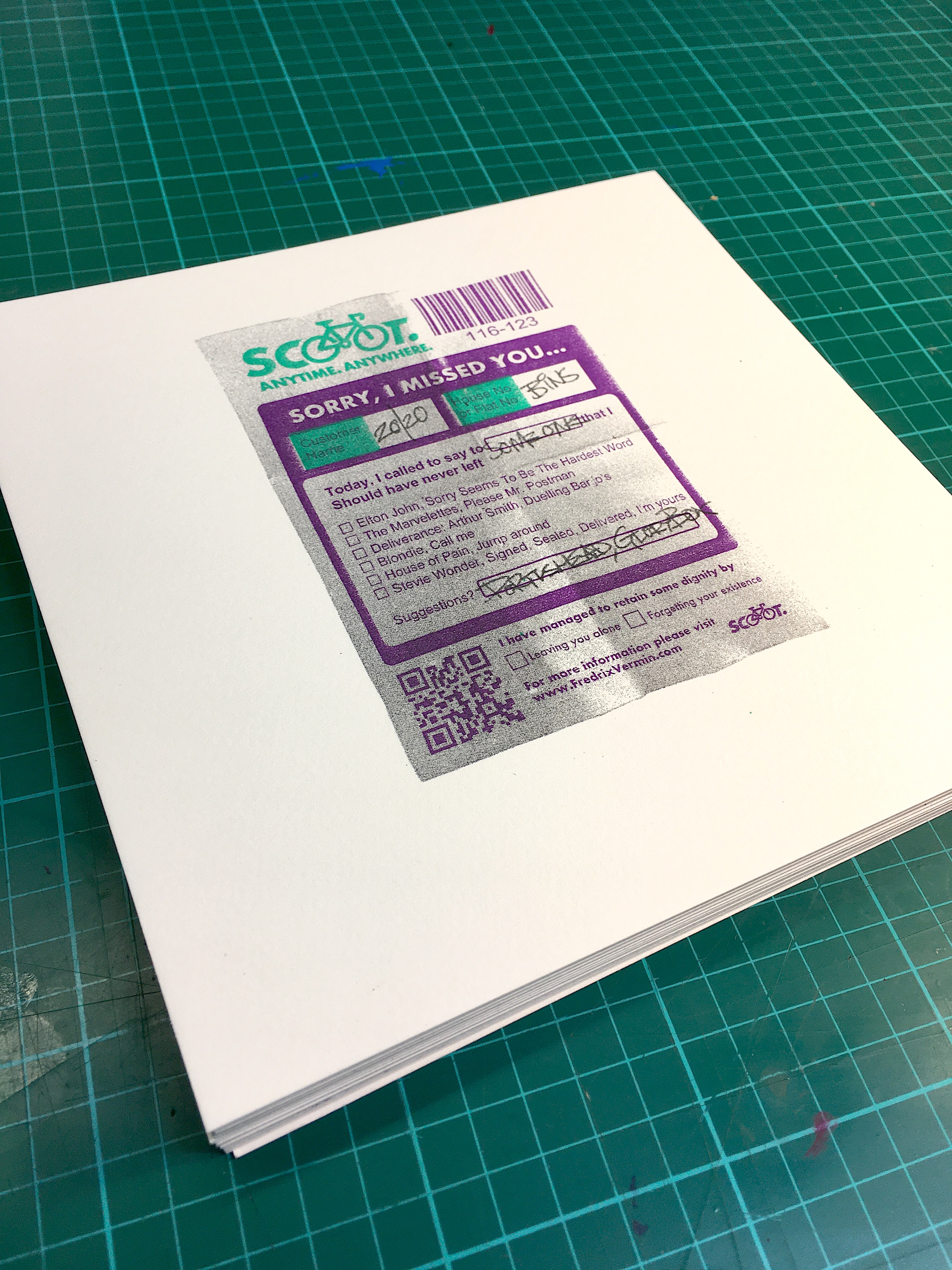 10 artist from Art Hub London were selected to make work to submit to this print exchange that was established in 2020 in response to the first lockdown.
I decided to abstract branding from the 'tiny people' project and make something that felt relevant to the second lockdown, heartache and longing and generally missing socialising. Deliveries were a necessity and also helped punctuate the day. I like the idea that my need for this interaction and the missing of it could be backed with the right music and create an illusion of a long established love affair akin to that of the romantics.
All songs are also topical and can be listened to here
ORIGINAL PLAYLIST